07 Mar

LAGCOE 2017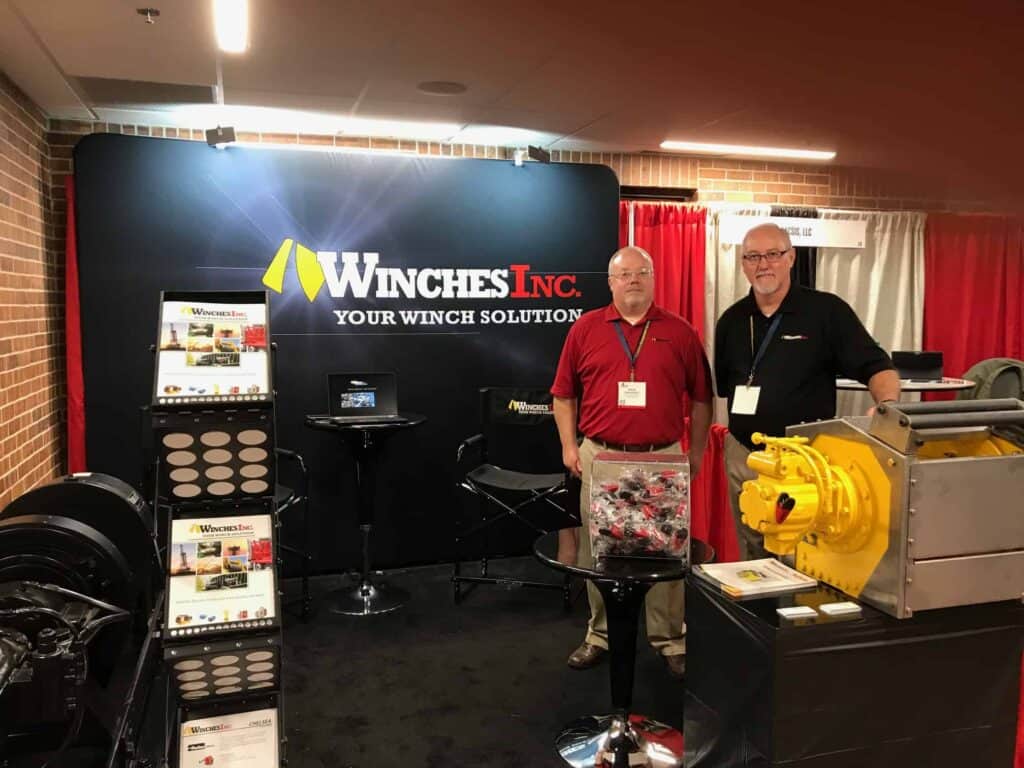 Image: Brian Windhorst and Ron Bender of Winches Inc.
Winches Inc. exhibited at the Louisiana Gulf Coast Oil Exposition (LAGCOE) on October 24, 25, and 26 at the Cajundome in Lafayette, LA. The booth included a new graphic backdrop, as well as a Braden PD12C with the Winches Inc, a designed safety guard package, and a TWG RN50P winch.
The LAGCOE show and the Lafayette oil and gas industry caters to the offshore oil market, but also the land-based oil and gas drilling sector. A major portion of Lafayette and the surrounding communities' population is employed in the offshore oil and gas service sector. In fact, Lafayette is home to Frank's International, one of the most well-known names in the oil services business.
The industry has been down for about 3 years and this was evident at LAGCOE 2017. There were fewer companies displaying and fewer visitors than shows past. However, the attitude of everyone was upbeat as there are signs that the extended downturn is stabilizing.
As for Winches Inc., we had what we termed "quality" visits to our booth. The guard package drew in prospective customers as these can be utilized on many different hoist models. Although we currently have them designed to fit up to only a few specific models, we are quite capable of expanding the offering as required by the customers we serve. We were sought out by certain customers who wanted to review specific application requirements. We are currently quoting a 40,000 LB capable hoist for an application for a Lafayette area business that focuses on specialized precision lifting equipment.
We also signed up a new customer in the area – Sattler Supply Co. / Lafayette Truck Parts. Sattler Supply is based in Eunice, LA, located about 35 miles NW of Lafayette, but also has 3 other locations in the area and has been in business since 1961. They are very familiar with the truck and transport market in the region and requested a quote for a Braden W150 – 150,000 LB capable worm gear winch.
No one knows exactly what is going to happen in this current oil and gas market, and attendance at this show may have been off quite a bit, but Winches Inc. is continuing to work to buck the trend and find ways in which we can gain new market share.